To the Work Nicer Community,

We want to share that the Stephen Ave outpost, at 600, 630 8 Ave SW in Calgary, will be closing on November 30, 2020. After nearly five years of building Work Nicer in this outpost, we've decided to close these doors in order to provide more value and the best experience for all members. This chapter's seemingly sudden end is an intentional step toward ending our official relationship with the building owners at Stephen Ave. After many discussions on opportunities to grow Work Nicer within the Stephen Ave building and the Strategic Group of properties, unfortunately, we have not found a partnership that supports Work Nicer's aspirations to grow.

We understand this move will cause disruption for some of you. Knowing this, we will work with you to update your business addresses, facilitate the use of other Work Nicer outposts, relocate your lockers, and continue our commitment to make Work Nicer the place that you call home, whatever it takes.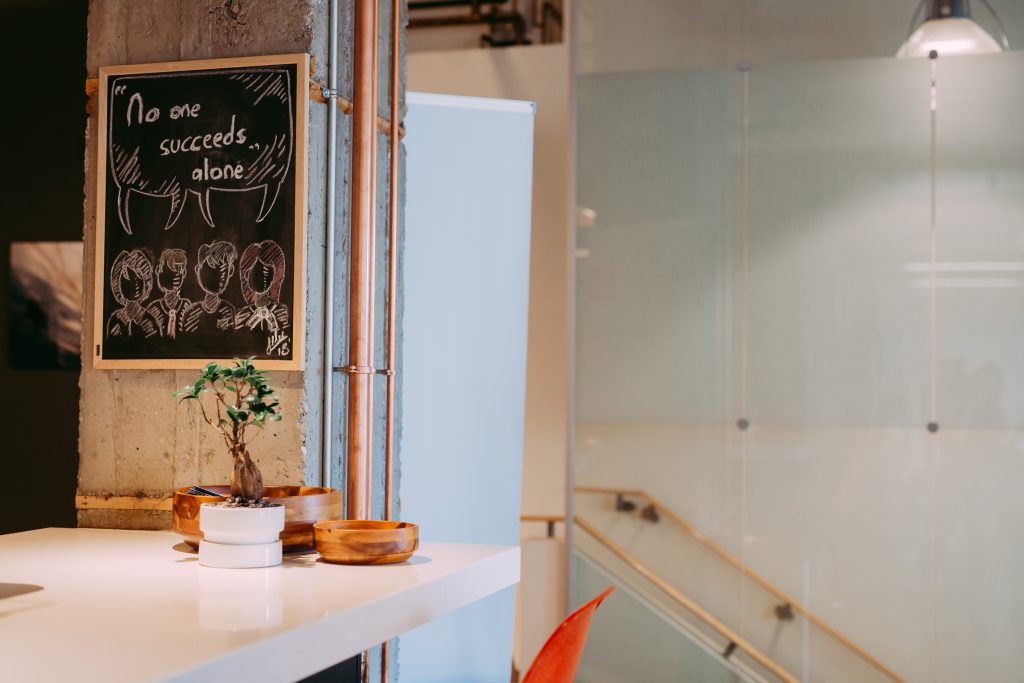 As you may know, Stephen Ave is Work Nicer's 'original' outpost. Only six months after gathering Work Nicer's first members, we set our sights on what the Work Nicer community would need to grow over the next five, ten and more years. We chose the Stephen Ave Outpost as the gathering place to facilitate that growth. We have certainly seen the best of the Work Nicer community within these walls. Stephen Ave has been a hub for project collaborations, new partnerships uniting fast-friends, humble holiday celebrations, and outrageous company launches. In many ways, it provided a foundation for Work Nicer and its members to find our footing together.

Although we hoped that Stephen Ave would continue to support the growth of Work Nicer and its members, we are pleased to say that this ever-evolving community has successfully disrupted and thrived, surpassing the physical bounds of any single outpost. Nearly 1000 members, partners, and their greater networks are now connecting across Alberta, regardless of place, industry, or stage of growth.

The decision to close Stephen Ave is made with great confidence, knowing that the subtraction of the physical outpost will enable new growth opportunities, align our team's efforts to deliver the best experience for all members, and spark potential connections yet to be made. Thank you so much to the supportive members who consistently inspire this confidence for the future of Work Nicer.

I appreciate your trust in making these decisions for the community. I can't deny that this end signals an emotional goodbye since so many of our friendships, success stories, and ideas began at the Stephen Ave Outpost. However, please know that this truly brings a lot of excitement for me because it proves the 'only at Work Nicer' relationships continue and evolve. This change ultimately challenges our team to refine what we offer and how we add value to you. If you would like to chat more about what that means, we are here. I'd also like to remind everyone of the Member Suggestion Box to bring forward your ideas of what growth in the community looks like to you, thoughts, questions, and more as we decide the way ahead for Work Nicer with renewed possibilities.

No One Succeeds Alone,