Although Work Nicer has remained open under all the recommended guidelines, it's clear, and still advised by the Chief Medical Officer, that many are staying and working at home when you can. We've also seen that working, meeting, and printing in the outposts is a welcome relief for some. Your membership includes much more than the physical space of the outposts, including the recent membership additions like Member Circle, member-led workshops, new slack topics, and complimentary "Work From Home" setup. However, the Work Nicer team's role has always been to keep all 'tools' in your 'Work Nicer toolbox' prepared and at the ready when you choose to use them. 
As the province and restrictions open in the next weeks and months, there is nothing more important than the health and safety of the community. In case you haven't been into the outposts, the Work Nicer Team has deployed mandatory check-ins for all, made physical distancing changes to tables and furniture, and activated rigorous cleaning activities.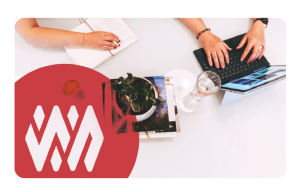 Getting through this together
Before we get into it, we are still as committed as ever to add more ways for you to engage in the things that you love and that are important to you. If you haven't read about Membership & Money Stuff at Work Nicer yet, please take a moment to read my last update.
Some of you have responded to our communications regarding financial strain. You've said that despite wanting to continue to support financially that it's become difficult to do so in the same way as before – and that's okay. Please continue to talk to me and we'll work it out.
 What to expect when you return to the outposts:
As part of Work Nicer's ongoing efforts to create a functional atmosphere that is still conducive to collaborations and collisions, you'll notice many changes to the outposts. Some will be obvious while others will take a bit of getting used to.
Mandatory member and guest check-in system
Using CrowdBlink, a compliance app, the iPad check-in system will act as a pre-screening function for everyone entering the outpost, every day.
At the entrance to each outpost, you will be asked a few questions to gauge your health.
Your submission will assist Alberta Health Services with contact tracing in the event of a confirmed case.
Until further notice, all outposts will remain accessible by Proxy ID App and FOB only to limit public access for your safety. Any guests or clients will have to contact you personally upon arrival and check-in using the CrowdBlink sign-in.
Physical distancing made mistake-proof
Members will notice that we have reduced the capacity of gathering areas and meeting rooms through signage and furniture changes to accommodate physical distancing. On desks, you'll see signage that reminds you to sanitize your areas once you finish with them. We know that members will be respectful and patient with markers and boundaries that assist in meeting separation requirements.
The measures you may not see 

 
A rigorous cleaning and sanitation practice is in place. The cleaning staff at all outposts and the Work Nicer team will be regularly monitoring and wiping down high contact areas. 
Keep in mind that common-use items normally have many hands touching them.  If you need a stapler, tape, or other items, please wipe it down before and after use. The kitchen outposts now include both reusable mugs and compostable cups. We know that you will do your part by loading your cups and dishes into the dishwasher and placing organics, recyclables, and waste in appropriate containers.
To state the obvious
As a continued practice, if you're feeling sick, take care of yourself and others by staying home and take the Alberta Health Services Self-Assessment online tool. Please wash your hands regularly. 
Thank You
We can't thank you enough for your continued support. And all your effort to come as you participate in the protection of your community. We are all in this together, and when we are respectful, patient, and diligent, we will support the health and safety of every member.
No one succeeds alone,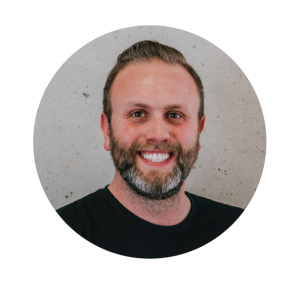 Alex and Your Work Nicer Team
Bob, Jenn, Justin, Phoebe, Renae, Sean, Sarah, and Mac