Like all of you, the Work Nicer team has navigated several challenging months, realizing our strengths and evaluating the next steps forward for the company. From the beginning, Work Nicer has believed in collaboration over competition. In preparing the Work Nicer platform for the next phase of coworking, Work Nicer looked to a partner to redefine our relationship and combine our skills. Today, we are excited to announce that Work Nicer and The Commons Cowork have officially joined resources as one company and community! The Commons Cowork, located in Ramsay (1206 20 Ave SE), is officially the fifth Work Nicer outpost.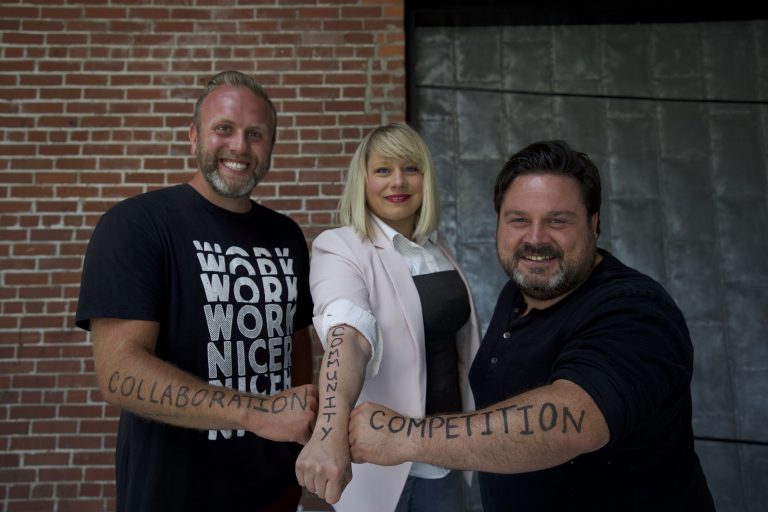 It's been over four years of late-night and weekend chats with Zach Lyster and Erynn Lyster at The Commons Cowork to determine how we could collectively pursue collaboration. Truthfully, it hasn't always been easy, but Zach, Erynn, and Work Nicer believe that community is a verb and demands action. In 2017, Work Nicer founded the Calgary Coworking Alliance with The Commons Calgary to bring together local coworking communities and amplify coworking's presence in Alberta. Work Nicer and The Commons have brought its members together through events and member collaborations.
Just check out these happy faces covered in ice cream
. However, these efforts did not quite satisfy Work Nicer's admiration for The Commons, its team, and its community members.
.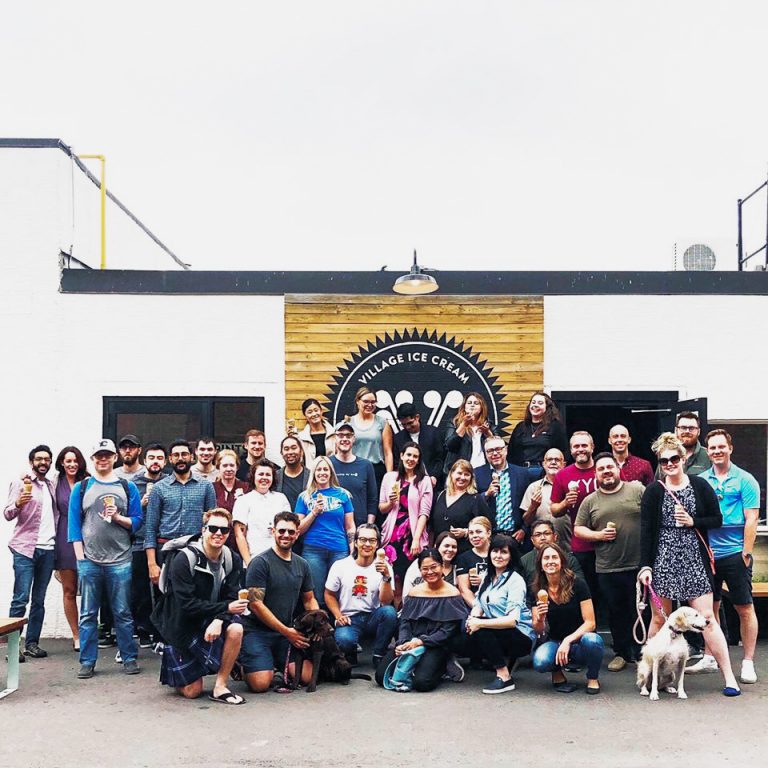 Work Nicer strives to create preposterous value and a fantastic experience for every member of Work Nicer. At times, we've done better than others, but we continue to push to a higher standard. The Work Nicer community is a direct result of its members and the instruction of our guiding principles. We place emphasis and team resources on the things that align with our guiding principles. 
Provide preposterous value without the nonsense
We make decisions with a long term view that adds value to members. We believe it's best to keep current members rather than find new ones. When members recognize value over cost, they stay for life.
Enable dramatic impact without the drama
Positively impacting the lives and businesses of Work Nicer members is the core to our success. Being a catalyst that changes the course of the member journey fosters deep loyalty.
Do what's hard because growth comes from struggle
We scale the unscalable. We never cut corners. We are not a real estate company. We are rooted in community. By scaling the human element a rock-solid foundation is built and that's tough to shake as we continue to move forward.
Do what's right because character is all we really have
We govern ourselves on the decisions we make when no one else is looking. Our word is our bond. We are patient. We do what we say and always tell the truth, especially when it's hard.
To fulfill these promises to members, Work Nicer collaborates with local partners and innovators who understand and align with these principles. This collision of the Work Nicer and The Commons communities represents a renewal of commitment to the Guiding Principles. We're excited to learn from each other's strengths as passionate community-builders and operational models to live up to Work Nicer's promise of preposterous value.Located at 1206 20 Ave SE, Calgary, AB, the fifth Work Nicer outpost is joining two passionate coworking communities! This outpost not only comes with perks of the Inglewood and Ramsay neighbourhood, but also 150+ new members to Work Nicer. Bringing together over 750 business owners, remote workers, entrepreneurs, small teams, and big brands in Alberta, offers countless opportunities and collaborations to be discovered by these innovators in one community.
In addition to 150+ established members at the Ramsay building, the Rail Yards outpost expands membership benefits to include four additional boardrooms and a partnership with newly founded Commons Collective, a professional event and experience provider at Work Nicer Rail Yards.
To support this transition, the Work Nicer team is also growing. Work Nicer welcomes Anna Perkins, Jess Steinbach, and Shelby Boehm. These engaging humans have over sixteen years of combined coworking experience to perfect the member experience and Work Nicer's practices. Over the next three months, Zach Lyster, co-founder of The Commons Cowork, will collaborate with the Work Nicer team to build bridges between the two memberships. 
Work Nicer is excited to walk the walk of community alongside Zach Lyster, Erynn Lyster, and the team and membership they have built. We are so grateful for Work Nicer members, existing and newly adopted, as we invite them on the journey of accelerating the coworking movement in Alberta. As these two communities combine, we look forward to the creative collisions between members.
1206 20 Ave SE
Calgary, AB T2G 1M8
Near Inglewood, The Rail Yards is Work Nicer's newest outpost. Featuring large event spaces this is the perfect networking location.